Simbas Footprints Foundation enables children and families from underserved communities to develop academically, socially and emotionally, through different programs offered through the Simbas Community Center and the surrounding communities.
The English Club is a program that Asali developed in partnership with Simba's Footprints Foundation. Asali hires and trains teachers for the English Club program and supplies their annual salaries. Asali brings a creative and interactive approach to teaching that is not typically used in Tanzanian public schools. Our English Club program currently serves 275 students, ages 8 - 14 in three local public schools. Asali teachers have group English classes twice weekly and also provide individualized support for struggling students. It is Asali's goal to improve the English proficiency of all our participants through these lessons. English proficiency is required for all students on the national exam to move into secondary school. It is Asali's goal to prepare our students for a bright future and a long, prosperous educational career.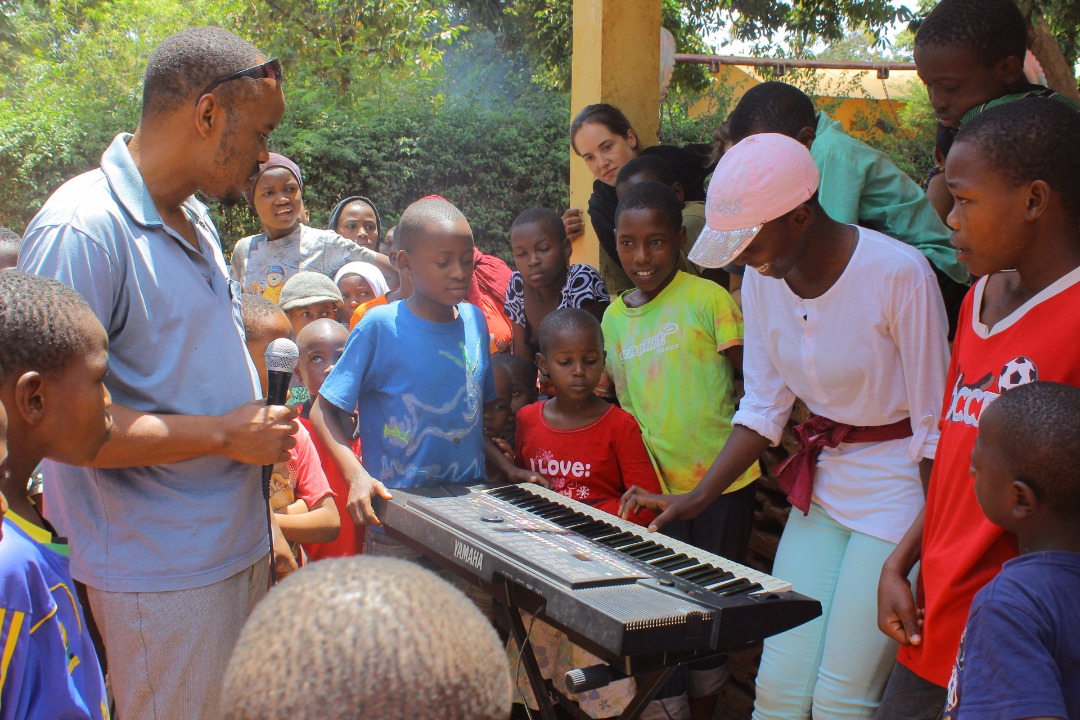 In response to an outpouring of requests from Simba's Footprints students and community members, Asali built its music studio in May of 2018. After a fresh coat of paint, we filled the room with donated or purchased guitars, keyboards, and a variety of percussion instruments. We were also able to provide a P.A. system and microphones. We have hired two local musicians: Peter (Keyboard and Bass player) and Dialo (Guitar, Drums and Saxophone player). The studio is open three days a week with these teachers who run classes with our students.
In 2018, Asali established the Asali Library at Simba's Community Center, which is now the only library in the the Majengo community. Access to rich and varied literature is a key factor in increasing literacy in Tanzania. The English language books Asali provides are therefore especially important for developing English language skills. Fluency in English is essential for seventh grade students when education in Tanzania switches entirely to English from Swahili. English proficiency is essential to earning a higher education degree and for conducting professional business in East Africa. These books are also utilized by our English club teachers and other Simba's community members.
Asali's Teacher Development program is part of our Education Initiative. Asali teachers conduct training sessions with local public school teachers, and train them to use more modern resources and methods to enrich their teaching practices and their own English proficiency. This mentorship-style program encourages educators to be more impactful with the children in their classes and their communities. This ripple effect will allow Asali to reach many more students through different teachers and schools than would be possible as an isolated organization.

Through the Asali Health Care program the 30 most vulnerable students in our programs were enrolled in health insurance for the year. These students now have access to affordable health care for the first time and, with the help of their parents, are navigating clinic visits and some hospital referrals.